Ulysses 2022 mug raffle:
The raffle drawing will take place on February 22, 2022
Terms: The sponsor of the raffle is the Friends of the Zurich James Joyce Foundation. The deadline for participation is midnight on February 21, 2022. Only one entry per person is permitted. In order to qualify, at least 3 Ulysses coin stickers must be affixed to the postcard and sent to the address printed on the postcard. The winners will be determined after the closing date by drawing lots. Winners will be informed of by e-mail.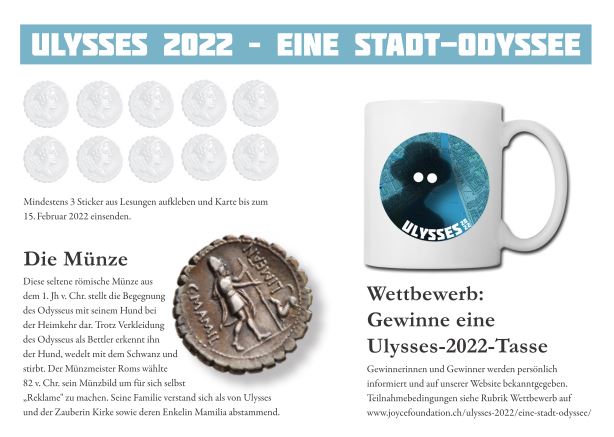 Marathon Reading: A City Odyssey
Saturday, 5 February 2022
On Saturday, February 5, 2022, we will celebrate the 100th anniversary of the publication of Ulysses with readings of various chapters of  James Joyce's novel in German or English at 16 locations in the city of Zurich, from 8 a.m. until after midnight. Much of this book of the century was written during Joyce's stay in Zurich from 1915 to 1919, and all of the reading venues are either related to Joyce's life in Zurich or to the action in the novel.
The readings last c. 60 minutes each and can be attended without prior knowledge of the novel. It is not possible to attend all of the readings so please select by venue, chapter, time, and language in the program overview according to preference.
Actors and actresses, students of the University and ZHdK, friends of the James Joyce Foundation, talented amateurs, and members of the Zurich English-Speaking Theatre (ZEST) will be reading.
Follow us on Facebook or Instagram (@ulysses2022zurich) and countdown with us to February 5, 2022, with many visual surprises.
No reservations can be made. Please arrive early to secure a seat. Standing room is not permitted.
Due to Covid and the lack of tram drivers, the Ulysses tram will not depart from Central at 15:00. Instead, the reading will take place at the Tram Museum / Tram Depot Burgwies, Forchstrasse 260. (Take tram 11 direction Rehalp. 10 minutes from Bellevue.)
Chapter 4: CALYPSO (E)
James Joyce Stiftung, Augustinergasse 9
It is 8 am. While preparing breakfast, Leopold Bloom, a Jewish advertising canvasser, decides to buy a pork kidney from the butcher. He brings his wife Molly her mail and  breakfast in bed. One letter is from Blazes Boylan, a concert promoter (with whom she will have an affair). Bloom receives a letter from their daughter Milly in Mullingar.
Lesende: Stephen Carlin, Sarah d'Episcopo, Gabriel Renggli
Chapter 1: Telemachus (D)
Grossmünster Turm, Duration: 20 minutes
It is 8 am and Stephen Dedalus, an aloof aspiring writer, is staying in a historical tower with Malachi "Buck" Mulligan, a medical student. He is peeved with Mulligan because of a comment about his recently deceased mother and because the English visitor Haines woke him in the night raving about a black panther. Stephen feels guilty that he did not pray when his mother died. They eat breakfast and walk to a swimming hole where Mulligan takes the key to the tower.
Readers: Ulrich Blumenbach, Mika Klute, Andi Waldvogel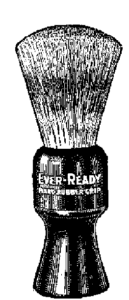 Chapter 5: Lotus Eaters (D)
Sauna Christian Drescher, Badeanlage Utoquai
Bloom, who is tormented by the thought of Boylan and Molly's assignation in the afternoon, picks up a letter from a secret correspondent, Martha Clifford, from the post office. He enters a Catholic church and muses on religion. After buying a bar of lemon soap, he bumps into Bantam Lyons, who wants to find out about a horse race, but does not seem to listen. Then Bloom goes to an oriental bath.
Readers: Antonia Fritz, Hugo Ramnek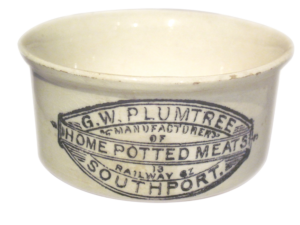 Note: Wool blankets will be provided. 
No toilets available 
Chapter 6: HADES (E)
Abdankungshalle Friedhof Fluntern & James Joyce's grave
Bloom and a few others attend a funeral for Patrick Dignam. In the funeral carriage, they pass Stephen and later Boylan and discuss death while Bloom thinks of his dead infant son Rudy and his father's suicide.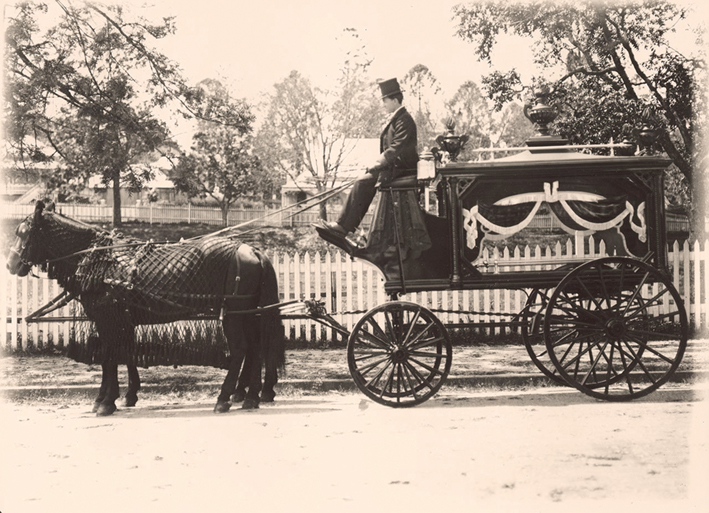 Readers: Carmen Aeschbacher, Pascale Albrecht, Jelena Taylor Botacio, Wilmari Claasen, Jay Dürig
Chapter 7: AEOLUS (D)
Druckerei Hürlimann, Lieferanteneingang im Innenhof Haus "Zur blauen Schnecke", Oberdorfstrasse 24/26
At a newspaper office, Bloom tries to place an ad for a client, and Stephen arrives with a letter for the editor about foot and mouth disease. Bloom and Stephen do not meet yet.
Readers: Walter Albrecht, Heidi Fuchs, Sinan Ünesen
Chapter 8: LESTRYGONIANS (D)
Restaurant Weisser Wind, Theatersaal, Oberdorfstrasse 20
While Bloom contemplates lunch, he bumps into an old flame and hears about Mina Purefoy's difficult labor. He enters a restaurant but is disgusted by the patrons so he goes to Davy Byrne's pub for a gorgonzola sandwich and a glass of burgundy. He reminisces about his life with Molly and then ponders whether statues of Greek goddesses have anuses. To find out, he heads to the National Museum but he sees Boylan on the street.
Chapter 9: SCYLLA & CHARYBDIS (D)
Landesmuseum, Bibliothek
Stephen is in the National Library pontificating about Shakespeare to a group of librarians. He argues that Hamlet is about the supposed adultery of the Bard's wife. Bloom enters the library, passing between Stephen and Mulligan as they exit. (242)
Readers: Ulrich Blumenbach, Tommy Bodmer, Mika Klute, Andi Waldvogel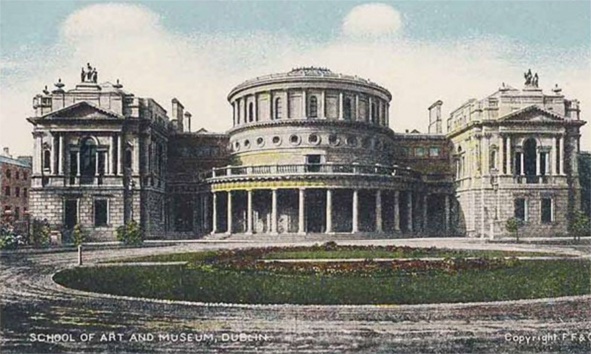 Chapter 10: WANDERING ROCKS (D)
Due to Covid and the lack of tram drivers, the Ulysses tram will not depart from Central at 15:00. Instead, the reading will take place at the Tram Museum / Tram Depot Burgwies, Forchstrasse 260. (Take tram 11 direction Rehalp. 10 minutes from Bellevue.)
Not wheelchair accessible 
The chapter focuses on the city with various denizens moving about the streets of Dublin, starting with Father Conmee, a Jesuit priest, and ending with the Lord Lieutenant of Ireland's cavalcade. 
Readers: Anton Rey, Mandy Fabian Osterhage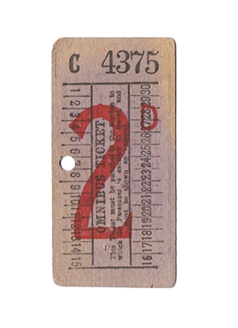 Chapter 11: SIRENS (E)
Rest. Kronenhalle, Kronenhalle Galerie, 1. Stock, Rämistrasse 
Bloom has a meal at the Ormond hotel while Boylan is on the way to Bloom's house. Bloom listens to the singing of an opera aria and an Irish ballad. He watches the seductive barmaids as he composes his reply to Martha Clifford.
Readers: Tamsayne Beesley, Sue Brönnimann, Paul Kelly, Catherine Rhatigan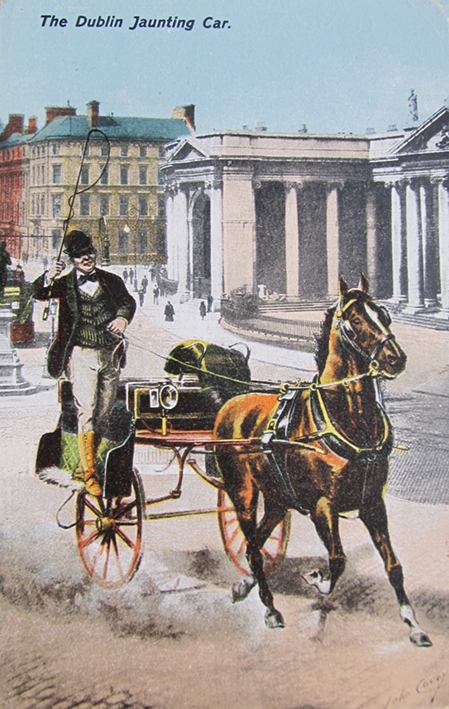 Chapter 12: CYCLOPS (E)
James-Joyce Pub, Pelikanstrasse 8
An unnamed narrator at Barney Kiernan's pub meets a "the Citizen", a cantankerous Irish nationalist. Bloom is harangued by him but defends himself, aggravating the Citizen more. This culminates in the Citizen throwing a biscuit tin at Bloom, who narrowly escapes.
Readers: William Brockman, Andreas Flückiger,  Rafael Newman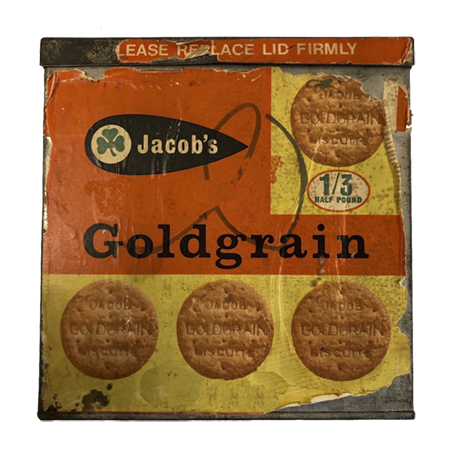 Price for Guinness:
0.3l CHF 7.00
0.5l CHF 9.80
Chapter 13: NAUSICAA (E/D) 
MS Etzel, Schiffssteg Bürkliplatz
Three young women taking care of children on Sandymount Strand attract Bloom's attention. One of them, the romantic Gerty MacDowell, sits on the rocks contemplating love and marriage as darkness falls. She teases Bloom by revealing her legs and underwear. Aroused, Bloom masturbates to the fireworks of a nearby bazaar. When she leaves, Bloom notices that she has a lame leg. Bloom then meditates on his long day.
Readers: Rahel Huwyler, Eric Rohner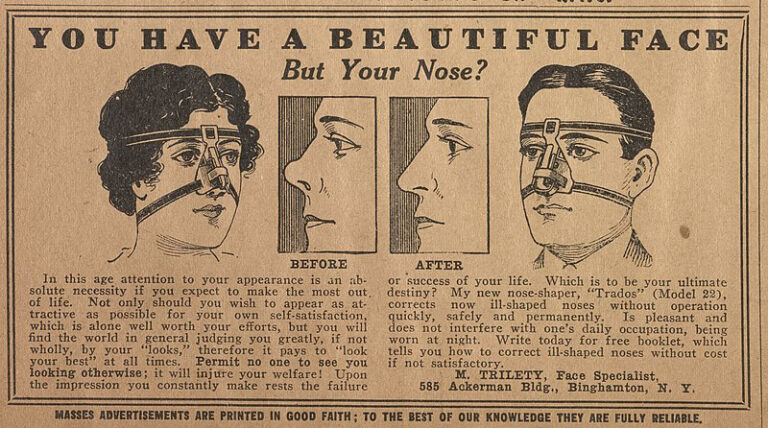 Chapter 14: OXEN OF THE SUN (D)
Literaturhaus/ Museumsgesellschaft, Limmatquai 62
The chapter, which imitates the evolution of the English language, takes place at the maternity hospital, where Mina Purefoy is in prolonged labour. When Bloom visits, he meets a group of medical students including drunken Stephen. While a boy is born off stage, there are extended conversations in literary parodies. The group hasten to a pub for the last drink.
Readers: Ulrich Blumenbach, Barbara Fischer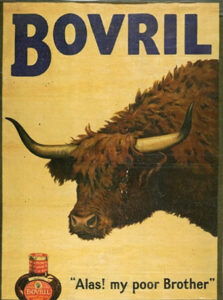 Chapter 15: CIRCE (E)
Restaurant Weisser Wind, Theatersaal, Oberdorfstrasse 20, Duration: 90 minutes
Stephen and Lynch stumble into Bella Cohen's brothel in the red-light district with Bloom following behind. Reality and fantasy blur in the brothel area. Bloom takes charge when Stephen smashes the chandelier and flees. Then Bloom tries to intervene when Stephen gets in an argument with a soldier who knocks him out. When the police arrive, Bloom takes care of Stephen.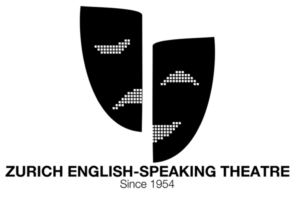 Readers: Ray Bär, Claudia Bodmer, Michel Bodmer, Lorraine Kaelin, Pepper Lebeck-Jobe, Jian Li, Michael Rutman, Claudia Wicki, Markus Wyler
Chapter 16: EUMAEUS (E)
Clublokal Kanu-Club Zürich, Schipfe 33
Bloom leads drunken Stephen to a cabman's shelter where they meet a drunken sailor named Murphy who tells adventurous tall tales. 
Readers: Irish Ambassador Eamon Hickey, Stephen Carlin, Orestes Leventis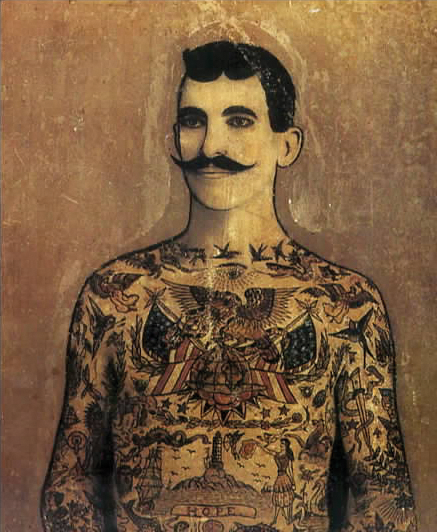 Chapter 17: ITHACA (D)
Museum Strauhof, 1. Stock, Augustinergasse 9, Lesungsdauer: 45 Minuten
Bloom brings Stephen home for a cup of cocoa, where they talk, mainly at cross purposes. Bloom offers Stephen a place to sleep for the night but Stephen refuses. They urinate in the yard and Stephen departs into the night. When Bloom goes to bed, Molly asks him about his day before he falls asleep.
Readers: Irmela Beyer, Tillmann Braun
Chapter 18: PENELOPE (D)
James Joyce Stiftung, Augustinergasse 9
In bed with Bloom, Molly thinks about Boylan, Bloom, past admirers, her childhood in Gibraltar and her singing career. She ends on the memory of Bloom's marriage proposal to her on Howth and her reply: yes.
Reader: Elisabeth Reichenbrugger