---
 S t r a u h o f   L e c t u r e   S e r i e s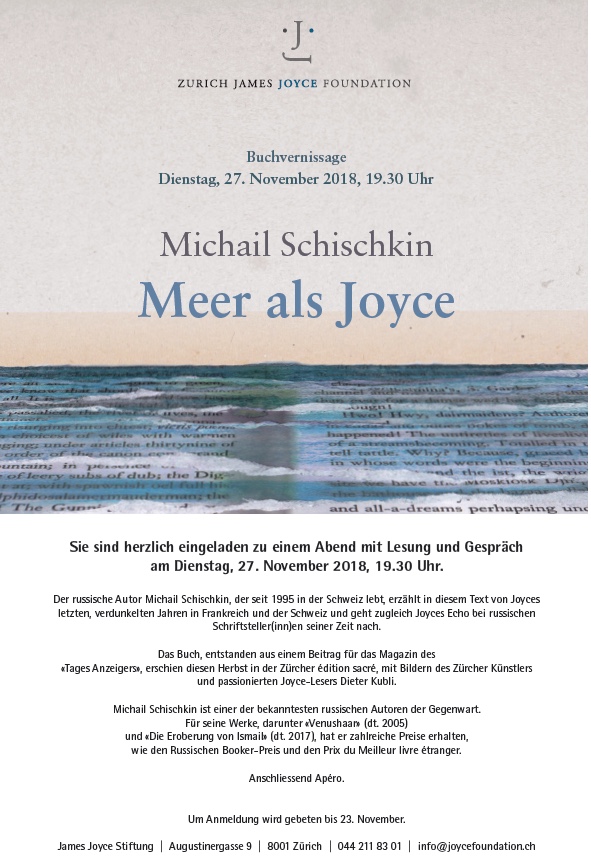 ---
"die murmelnde All-Gewesenheit"
Broch's Der Tod des Vergil, Joyce, and writing as "rehearsal"
Ashraf Noor
 Hermann Broch engaged with Joyce's works both in his novels and in his philosophical writings. In Der Tod des Vergil, he created a complex pattern  of "murmurs" and "echoes", entering into a literary dialogue with Ulysses and Finnegans Wake centred on the relation of language to memory and forgetting. Joyce's word "rehearsal" in Finnegans Wake evokes this relation.
Tuesday, 13 November 2018, at 7.30 p.m
---
S e m i n a r s   &  W o r k s h o p s
University Seminars
Fritz Senn, the Director of the Zurich Joyce Foundation, regularly conducts colloquia and seminars on Joyce for the English Seminar, University of Zurich as part of the university curriculum. During the Autumn Semester 2018, the Ulysses course will be held on Wednesdays from 8:00 to 9:45 at the Foundation.
August Workshop
---